"I love you without knowing how, or when, or from where, I love you directly..."
how could you worry about someone so much, but barely even know them..
Progress Report: Active Child
NAME: Active Child PROGRESS REPORT: Harp enthusiast and dream pop impresario Pat Grossi puts the finishing touches on a full-length debut It would be easy — and understandable — to lump Active Child in with all the other chillwave and nugaze dreamboats that floated into everyone's iTunes over the past two years. Like a hybrid offspring of M83, Animal Collective, and Washed Out, Active Child's...
Volcano boarding: Adrenaline Junkies favorite new...
But for thrill-seeking sports fanatics, boarding down a 2,380ft volcano at speeds of 50 mph is the coolest sport around. Surfers, dressed in protective jump suits, knee-pads and helmets, can reach speeds of up to 80 km/h (50mph) on their specially-constructed plywood boards.
Extreme Hurricane Street Tubing
hey hooked up an inner tube to a tow hitch and made fools of themselves on a side street. After all, what could possibly be a better idea than strapping your skivvies-wearing best buddy to the back of your truck, than dragging him through water infused with an intoxicating combination of oil, gas, transmission fluid, dirt, and mud.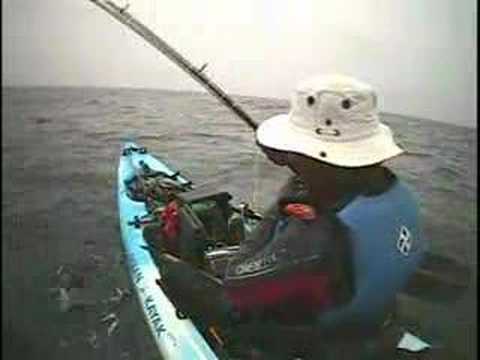 Extreme Kayak Shark Fishing
Some might consider them insane, but I would say they are too stupid to be insane. When you are in a kayak, in Alaskan waters, your butt just an inch above water, and you decide to fish for sharks? Sharks that are up to nine feet long, weighing between 400 and 1,000 lbs… at some point, the question of who is fishing for who, arises. Training probably involves running across interstate highways...
1 tag
Smart Phones the Youth Influence
The 2011 mobileYouth® SMART index results available We've just released a new set of data on youth influence and handset branding. It covers 3 markets – US/Africa/Asia. Focus in word of mouth, influence, earned media. 65% of youth handset purchases are driven by word of mouth. What youth say is far more important than what our marketing departments say. The Power of Influence Which handset...
TOTAL pro sports
Is used to report and update the latest sports coverage. Many teens toon in, to see highlight reels and whatever they are interested in for sports. 
YMC: Youth Marketing CONNECTION
They are a youth marketing resource that authentically connects your brand or agency with today's youth. Online and offline. They create programs that are based around experiences that trule engage today's youth with your brand in a natural and authentic way. Their nationwide network or students that we draw from to recruit reps whose passion match a brands DNA, helps spread the word...
theTHROTTLE
Noted as the best site in the world, for just random stuff, but the media collected on on moto obsessed customers, and many videos and pictures on customers showing off there dangerous moves, or doing something really stupid. The blog consists of the media that is getting all teen-collegian ages interested.
On Point Marketing; engaging the exciting people
On Point Marketing searching for the best in college marketing companies to introduce or reinforce your brand's image to a huge, young consumer base with significant disposable income? If so, OnPoint can help. Our college marketing programs provide a perfect vehicle to enroll this extremely powerful demographic as your long-term, brand-loyal customers. On Point events includes a lot of...
VBS Vice Explore
VBS is an online broadcast network that streams free original content 24 hours a day. We carry a mix of domestic and international news, pop and underground culture coverage, and the best music in the world. People have used words like eclectic, smart, funny, shocking, and revolutionary to describe VBS, but we prefer to simply think of ourselves as the future of all media. Join us as we fulfill...
10 year old of CEO of a $500,000 Family business
The 10-year-old helps overseeHannah's Cool World, which has 12,000 registered customers across the globe, having shipped products to countries as far away as Italy, Israel, Norway, Spain, Australia and New Zealand. In 2009, the year it launched, the website sold more than 250,000 pencil toppers, referred to as squishies. Hannah's Cool World is part of West Bloomfield, Mich.-based...
Red Bull Dirt Pipe | adrenalinfeed.com →
Adrenalinefeed Extreme Sports video broadcast
Adrenaline feed is a website where the most extreme sports come together and post their most awesome extreme sports videos. Adrenaline makes people happy, Adrenalinfeed was created late 2010 the site is updated daily, with videos from various extreme sports disciplines.
Watch
ADRENALINE JUNKIE Jackson Hole Avalanche Search and Rescue Team and its K-9 rescue dogs perform a "live" rescue when a skier gets trapped in an avalanche and is buried alive.
Life Rolls on Foundation holds physically disabled...
When nature defeats human spirit, these lifeguards step in to save the day. Yielding only their Jet Skis as protection, they risk life and limb to save the adrenaline-seeking surfers. Think skateboarders are the ultimate thrill-seekers? Then you've never heard of the Life Rolls On Foundation. Despite being physically disabled, these athletes still shred ramps and flip off jumps. In their...